Here's an assorted backlog of stuff!
I really do love Lynda Barry. I want to go to one of her workshops, but I never have the dough.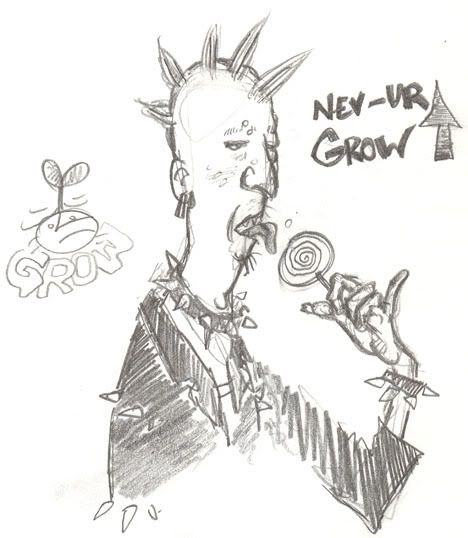 From a sketch jam in L.A.... My buddy
Graham
and I didn't want to run dry on ideas (and embarrass ourselves!) in front of the other animators, so we challenged each other with theme drawings. This one is "Punk".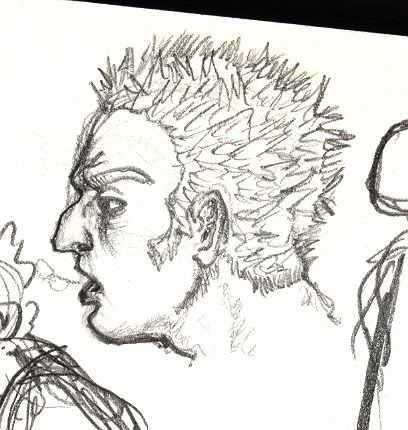 I'm most relaxed when I'm drawing heads.
I have tons of stuff but I don't want to load it all at once and have it all start tastin' like beans. More later!