I swear! Been updating portfolio, boning up on Illustrator, drawin', comic-ing (which I'll post one of these days), and of course, "ye olde favorite Photoshoppe":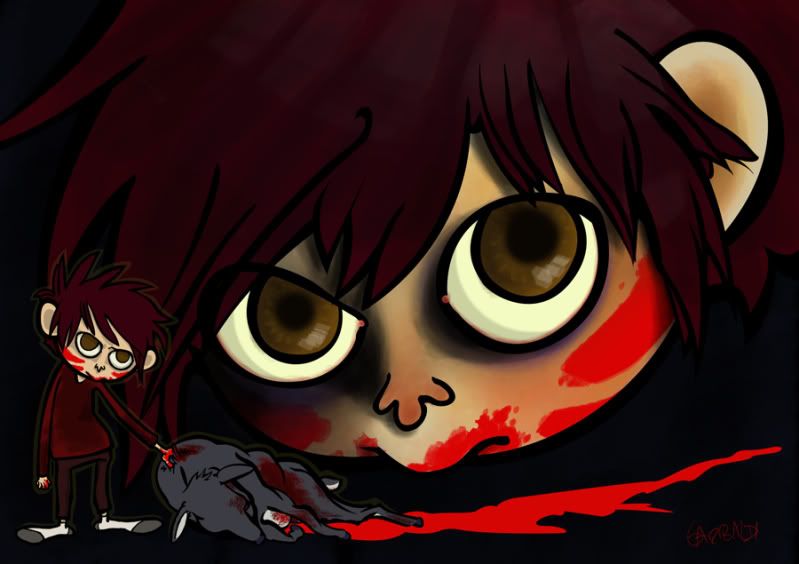 Story: Last week I went to an animation meeting where they served deer heart marinated in beer for us to snack on. I'm still not sure whether I passed on it because of Bambi's mom or because the meat reeked of beer fumes. No matter, I had so much fun working on this that I completely forgot to sleep last night! Started around...uh...11:30 PM(?) and finishing touches added in time for roommates to critique as they got ready for school and work. *sob*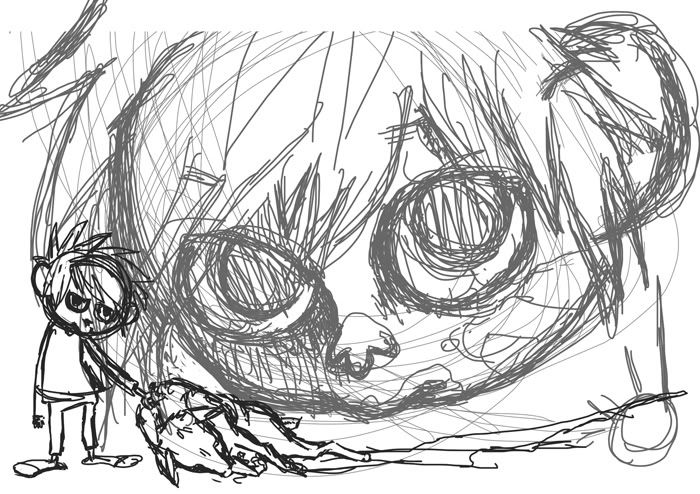 Initial Photoshop sketch, for those of you who do or don't care. Lines were tightened up using pen tool except for where I wanted crustiness.
And for those of you who may be horrified, here's a bit of cuteness to sweeten the day. Made from nostalgic girlhood memories of my favorite winter poncho. (which looked nothing like this)